Editor in Chief
Professor Dr Kamaruzzaman Yunus
Kulliyah of Science,
International Islamic University Malaysia,
Jalan Istana, Bandar Indra Mahkota, 25200 Kuantan, Pahang
Malaysia
ENGR. SADDAM HUSSAIN WAHLA
Department of Irrigation and Drainage, University of Agriculture Faisalabad, Pakistan,
Department of Agricultural and Biological Engineering, University of Florida, USA
Dr. Sudhir Kumar Singh
K. Banerjee Centre of Atmospheric & Ocean Studies, IIDS,
Nehru Science Centre, University of Allahabad
Uttar Pradesh, India
Prof. Dr Ahmed Jalal Khan Chowdhury
Kulliyah of Science
International Islamic University
Malaysia
Xuan Phuong Nguyen
PATET Research Group, Ho Chi Minh City University of Transport, Ho Chi Minh City, Vietnam
Tafere Aga Bullo
Jimma University, Jimma Institute of Technology, JIMMA, OROMIYA, ETHIOPIAN
Yigezu Mekonnen Bayisa
Jimma Institute of Technology, Jimma University, Jimma, Oromia, Ethiopia
Associate Professor Dr Sarva Mangala Praveena
Department of Environmental & Occupational Health, Faculty of Medicine and Health Sciences, Universiti Putra Malaysia 43400 UPM Serdang, Selangor, Malaysia
Prof. Nandini Moondra
Assistant Professor, Civil Engineering Department, Acropolis Institute of Technology and Research (AITR), Indore
Dr. Johnson Cletus Ibuot
Department of Physics and Astronomy, University of Nigeria, Nsukka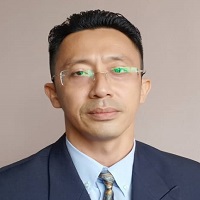 Zulherry Isnain
Faculty of Science and Natural Resources, University Malaysia Sabah, Jalan UMS, 88400 Kota Kinabalu, Sabah.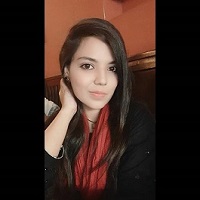 Aneeza Abdul sattar
Mohalla Lahori Gate Rana House Chiniot, Pakistan
Le Huy Ba
Ho Chi Minh City University of Food Industry, 40 Le Trong Tan Str., Tay Thanh Ward., Tan Phu District. Ho Chi Minh City, Viet Nam
Desalegn Abdissa Akuma
Jimma University/Jimma institute of Technology
Dr. Mohd Syahmi Salleh
Kulliyyah of Science, International Islamic University Malaysia (IIUM), 25200 Kuantan, Pahang, Malaysia
Dr Namrata Dharmendra Jariwala
Department of Civil Engineering, S V National Institute Of Technology, Icchanath , Surat -395007, Gujarat State (India)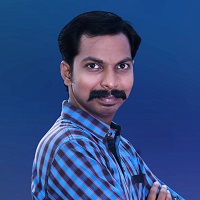 Dr. Samuel Tennyson
Department of Zoology Madras Christian College (Autonomous) Tambaram, Chennai 600 059 Tamil Nadu, India
Mobin Rahimi Golkhandan
Ferdowsi University, Park Sq., Vakil Abad Blvd, Mashhad, Razavi Khorasan, Iran
Bashir Brika
Libyan Advanced Center of Chemical Analysis, Libyan Authority for Scientific Research
Fekadu Fufa
Jimma Institute of Technology, Jimma University, Jimma Oromia, Ethiopia.
Latest Update : 08/04/2022